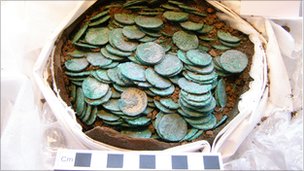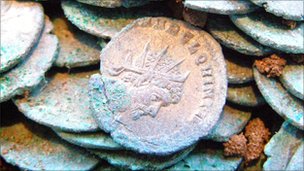 A collection of Roman coins has been unearthed by archaeologists excavating a former barracks in Colchester.
Two pots, one of them containing 1,247 coins, were discovered on the site of the former Hyderabad and Meeanee barracks, which are being redeveloped.
The coins, known as antoniniani, date back to between 251 and 271 AD.
http://www.bbc.co.uk/news/uk-england-essex-13467666