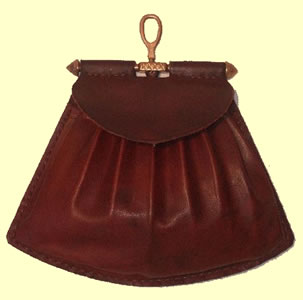 Towards the end of the 1400s it became fashionable for rich men to wear large purses hanging from their belts. They were made of velvet or other expensive fabric fitted to fancy metal frames. They were generally sewn below the bar.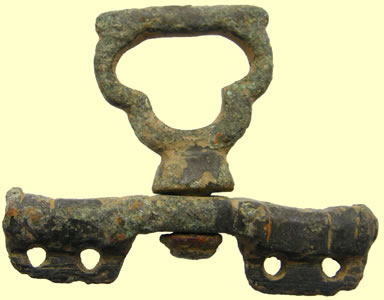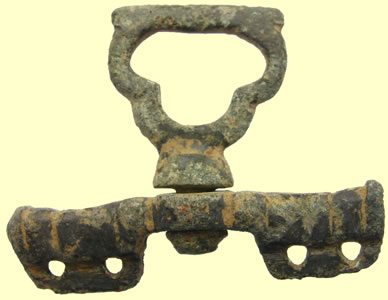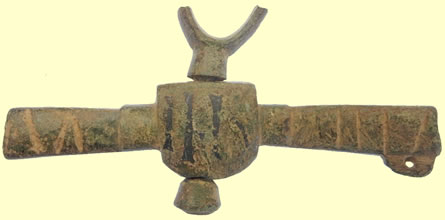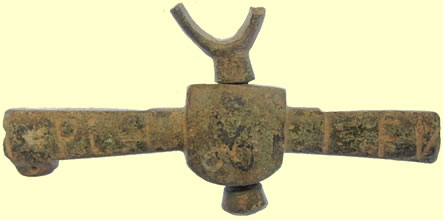 Black enamel decoration 'PI FV'


Huge medieval purse bar with W inscription - - this would have been 7 inches long when complete ?